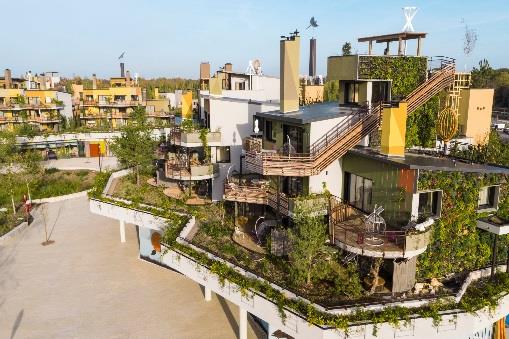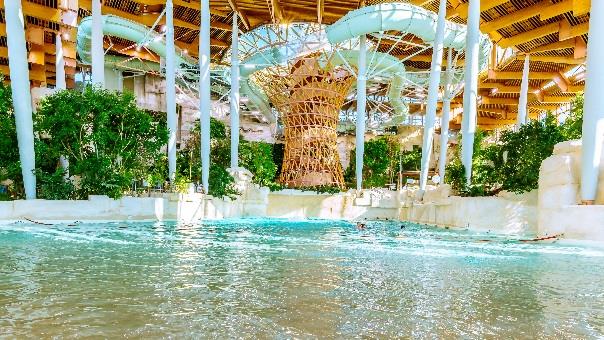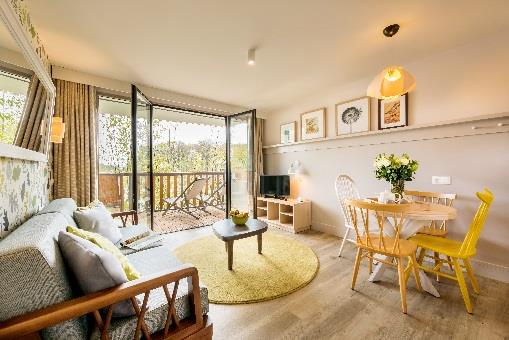 Paris Route de Villeneuve Bailly-Romainvilliers
Room Type:
Country Premium | Double Bed in Bedroom & Double Sized Sofa-bed in Living Area
Sleeps:
3 Adults or 2 Adults & 2 Small Children
Discover an all new holiday experience just minutes from Disneyland Paris.
Villages Nature Paris offers a complete change of scene to help you reconnect with the things that truly matter. Whether you're with family, friends or partner, you'll feel in harmony with nature in this extraordinary green village which includes both cottages and apartments by the lakeside or deep in the forest. Explore all five immersive worlds and the unforgettable experiences they promise.
Their main swimming area features an outdoor lagoon pool and hot tubs. The indoor area features wave pools, children's pools, and white water rivers while accompanied by a residence spa and sauna.
*A rental car is highly recommended when booking this property.
**Extremely limited availability
Please Note: The nightly rate of your initial check-in date will be the nightly rate of your entire stay.*
*Valid to Friday, May 15th, 2020
Once our allotted inventory is sold out for Wave 2, pricing will increase to the below Wave 3 pricing
Villages Nature Paris
Theme: Elegant Nature retreat
Rating: "Premium"
Room Type Country Premium
Non-Smoking
Concierge Desk
Outdoor Lagoon Pool
Indoor Wave Pool
Restaurants
On-site Wine Bar
Disney meal plans not available at this property
NOTE: Disney® Hotel information is subject to change at anytime without the knowledge of WorldStrides. We will attempt to honor all special room requests (such as connecting, non smoking, adjoining, etc.) However, the availability of these rooms cannot be guaranteed in advance. Please click here to view full Terms & Conditions.