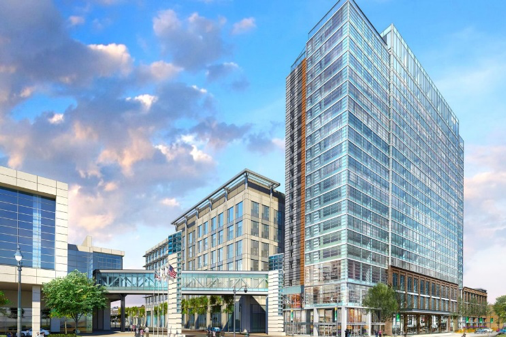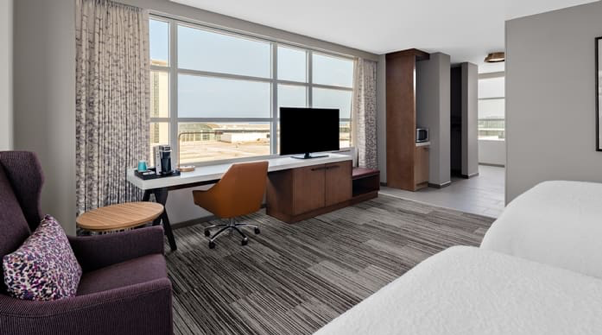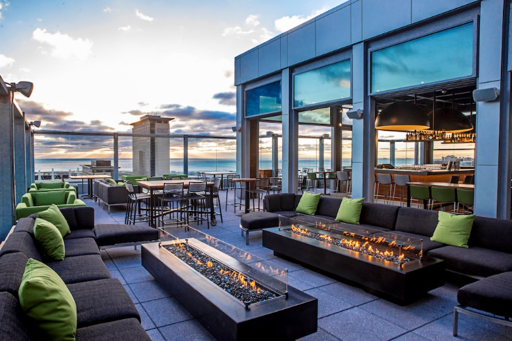 123 E Cermak, Suite 300 Chicago, IL 60616
Directly connected to McCormick Place convention center and next to Wintrust Arena, this laid-back hotel is a 3-minute walk from Cermak-McCormick Place station. Straightforward rooms feature free Wi-Fi and HDTVs. All have minifridges, microwaves, and tea and coffeemakers. The 1-bedroom suites come with additional bathrooms and HDTVs, plus separate living areas with pull-out couches. Kids stay at no charge. Room service is available.
Amenities include a 24/7 gym and an indoor pool. Hot breakfast is served in a restaurant/bar. There's a convenience store.
Pricing & Amenities
Important Information
Map
$184 ($216.02 w/tax)
Room Type:
2 Queen Beds - Sleeps 2-4*
*Additional $15 charged per person, per night can be applied by hotel for the 3rd & 4rd adult per guest room. No charge for persons under 18.
Amenities:
Free Wi-Fi
Across the Street from Venue
Rooftop Bar
2 Night Minimum Stay
Interested in staying at a different hotel in Chicago, IL?
Complete the form below and we will work with you directly to find the best property for you and your team!