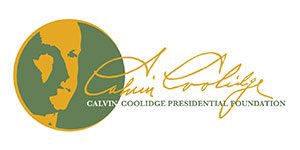 Event Dates: August 8th - 11th, 2019 & August 22nd-25th, 2019
Location: Washington, DC
About the Conference: The Calvin Coolidge Presidential Foundation invites you to the 2019 Coolidge Senators Washington Summit – an all-expense paid trip to Washington, D.C. over 2 separate weekends in 2019. The Summit focuses on civics, public policy, and statesmanship.
During the weekend you will explore the Capital, engage in seminars and meet with historians, policy experts, and business leaders. This is also a unique opportunity for you to meet other high-achieving students from across America. We hope that the friendships and connections you make on this trip will last throughout your academic, personal and professional careers.
Hotel Details
The Willard InterContinental
One of the world's grandest and most iconic hotels, The Willard InterContinental Washington D.C. combines American renaissance and luxury —proudly setting the benchmark with two centuries of unrivaled hospitality from its coveted 1400 Pennsylvania Avenue address.
The Willard is a four diamond luxury hotel, and a celebrated Washingtonian landmark, proudly standing just steps away from the White House. The legendary hotel is surrounded by historical monuments, world-renowned museums and galleries, and the designer shops of CityCenterDC.
The hotel's 335 luxurious rooms and suites celebrate Washington D.C.'s rich history. From its inception in 1816, The Willard has welcomed every U.S. President since Franklin Pierce in 1853. Often referred to as the "Residence of Presidents," the Willard enjoys its place as the pinnacle of social and political life in Washington, D.C. Many afford breath-taking views of Pennsylvania Avenue, and of iconic Washingtonian landmarks. Those staying in suites enjoy spacious accommodations, and all guests have access to Les Clefs d'Or Concierge service and a 24-hour Health Club & Spa.
For cocktail connoisseurs and historical buffs there isn't a more fitting place to raise a glass to presidents past and present than the Round Robin Bar. The opulent Peacock Alley, truly the heart of the hotel, is where The Willard serves one of the finest traditional Afternoon Tea services within its lavish atmosphere filled with playful harp music and delectable canapés and pastries. To this day, the Willard continues to be one of Washington D.C.'s finest luxury destinations.