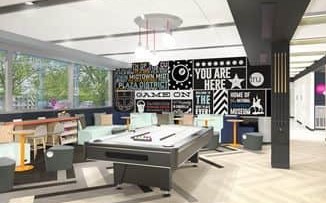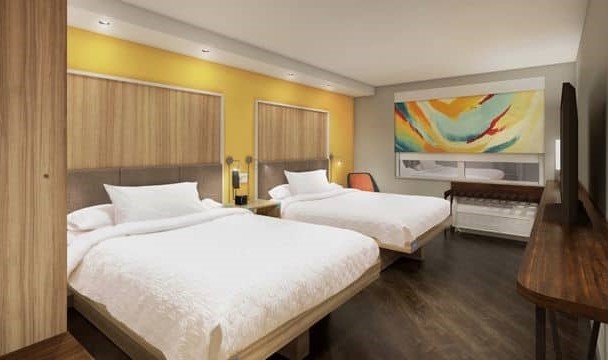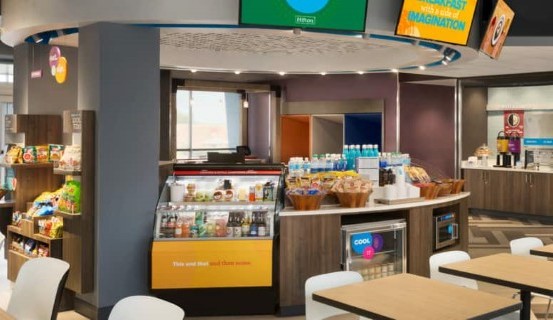 810 Phillips Lane, Louisville, KY  40209 – Airport
Welcome to the new and inviting Tru by Hilton Louisville Airport Fair Expo Center located within minutes of top Louisville attractions, including the Kentucky Expo Center and Kentucky Kingdom. The efficient rooms help you rest well with a 55-inch TV, spacious bathroom and free WiFi.
Mix up your morning with 30 different sweet and savory options at our free 'Top It' breakfast bar. Thje Eat. & Sip. market features local and gourmet snacks, light meals, beverages, beer and wine – perfect to enjoy after exploring Louisville. Sip on fresh coffee, tea and hot chocolate readily available and always on the house.
With games, device charging stations and places to work, our lobby will fit any of your needs. This property does not have a swimming pool.
Pricing & Amenities
Important Information
Map
Pricing & Amenities
$175($203.12 w/ tax)
Room Type:
2 Queen Beds – Sleeps 4
or 1 King Bed – Sleeps 2
Amenities:
.4 miles to KEC venue
Free Breakfast
24 hr Market
Coin Laundry
Fitness center
Free Wifi
Free Parking
4 night minimum stay for VRC teams and a 3 night minimum stay for VEX IQ teams. For VRC the 4 night minimum must include the dates of 4/24/19-4/28/19 and VIQ 3 night minimum must include the dates of 4/28/19-5/1/19.