As a Travel Partner, it is our goal to help you and your group with quality travel products and services. When you or your group plan your travel itineraries, "What's included?" and "How much will it cost?" are of great importance. Once you have decided on your travel program, it's time to set your goals and objectives. Ask yourself, "Who's paying for this trip?" Will it be you, your community, your family, a corporation, the government, or will it be your team together? These are important things to consider when deciding what type of fundraising best fits your needs. Below, we have put together some basic steps to help you or your group reach your travel fundraising goals.
Step 1: Set Your Fundraising Goals
When starting your fundraising campaign, the first step is to set fund goals and deadlines. Ask yourself "How much money do I need to raise to cover our costs?" and "What dates are these funds due?". The best way to figure this out is determine how many people will be traveling and what everyone's needs will be during the trip. For example, consider not only travel and lodging costs, but meals, activities, and special needs. Once you have determined how much you need to raise for your trip, it is time to figure out where this money will come from.
Step 2: Review Your Options
The first thing you need to think about is what are you and your group willing to do to begin your fundraising campaign. Will you be asking for donations, selling products, doing community projects, looking for a sponsor or filling out grants? Fundraising can seem like a daunting task – especially if you have never done it before. That is why we have done the research for you and put together some ideas and fundraising options for you to consider. Take one, two, or as many of these ideas as you want and create your own successful fundraising program.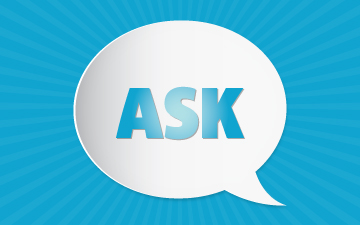 Do you know family or friends who are willing to donate for your trip?
It never hurts to ask in a polite way. Sometimes people are willing to donate a few dollars directly to a group if they like the trip idea or are close to the participants. Asking for money isn't easy, but below we have linked some websites that can help you ask for donations in a professional way in order to reach your funding goals. You can also use social networking and media as a tool to ask anyone who is willing to help out!
myevent.com:
Create a website where people can visit and donate.
eFundraising Online:
Promote online and earn 40% profit by online donors.
Are you or members of your group uncomfortable asking for donations directly?
Has requesting donations still not allowed you to achieve your funding goals? If so, selling might be a better or next option for your group. To start, begin creating a
list of products you are willing to sell
to help meet your fund raising goals. Consider what your group represents, what kind of group you have, and what the trip means to your group. It is important that the product you sell relates to your group's purpose or event. Here are a few companies that can help:
ESPN Coach Fundraising
,
Auntie Anne's Fundraising
,
Little Caesars Pizza Kit
,
Online Mall
,
Community Day Coupon books
,
TNT Fireworks
,
Donation Grounds
, and
TriQuest
.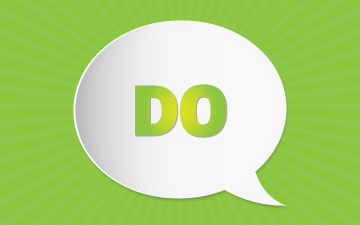 So you have tried asking family and friends and you already have the members of your group selling products, what's next?
Your community might be another source of income. This step is especially important if you have members of your group who are uncomfortable asking for money or selling products. Fundraising will increase your profits but also bring your group together and create a sense of teamwork as you move forward to achieve your fund goals. Below is a list of team fundraising ideas you and your group can do for your community.
Check out this list of fundraising event ideas and get inspired!
FIND A SPONSOR
When the fund goals are too high or when time for fundraising is lacking or even when other options just aren't working, it never hurts to ask local or corporate businesses to put down the money in exchange for promotion and advertising. When asking a business to sponsor your trip, understand the following concepts:
Make sure you know your group goals and deadlines to help compile a proper sponsorship proposal to present to the selected businesses.
Realize sponsorship doesn't always come without compensation. You may have to apply the sponsor's logos or name to uniforms, group material, etc.
Explain to your group and discuss with your sponsors what the sponsorship means and what it requires of them.
GET A GRANT
Another good option to assist you in reaching your fund goal would be to search and approach the government and other organizations for grant money. Sometimes groups set aside grant money for student, group or individual travel. Often times there are grants or scholarships available to support a specific public or group need. The SYTA Youth Foundation is one such organization.
The SYF "Road" Scholarship: Financial aid for eligible students or groups for education/performance travel.
Step 3: Execute Your Plan
Now that you've followed the steps for a successful fundraising campaign, you will need tools and resources to help execute your objectives. Here are some online tools and resources that can assist you with your fundraising campaigns.
PTO Fundraiser Company Directory: Find a fundraising company that suits your needs.