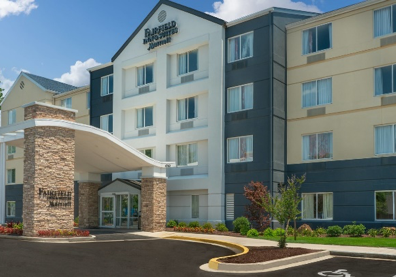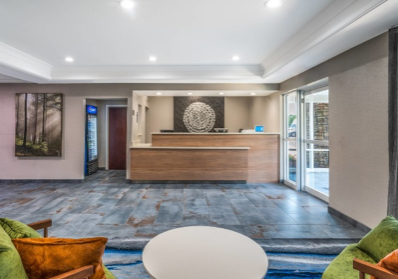 4760 Showcase Blvd. Memphis, TN 38118
This simple airport hotel off I-240 is 6 miles from Memphis International Airport and 5 miles from Elma Roane Fieldhouse (tournament venue). Casual rooms offer free WiFi, desks with ergonomic chairs and flat-screen TVs with premium channels, as well as coffeemakers and microwaves. Suites add separate living areas. Some quarters have minifridges and pull-out sofas. There's complimentary hot breakfast, parking and an airport shuttle. Other amenities include a 24/7 convenience store, a seasonal outdoor pool and a 24-hour fitness center, plus a business center and laundry facilities.
Pricing & Amenities
Important Information
Map
$112 ($133.88 w/tax)
Room Type:
2 Queen Beds | Sleeps 2-4
Amenities
Free Breakfast
Free Parking
Free Wi-Fi
5 miles from Elma Roane Fieldhouse
Outdoor Pool
Interested in staying at a different hotel in Memphis, TN?
Complete the form below and we will work with you directly to find the best property for you and your team!