Countdown To The 2020 FIRST Virtual National Advocacy Conference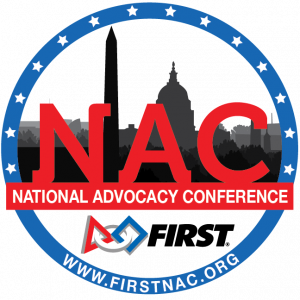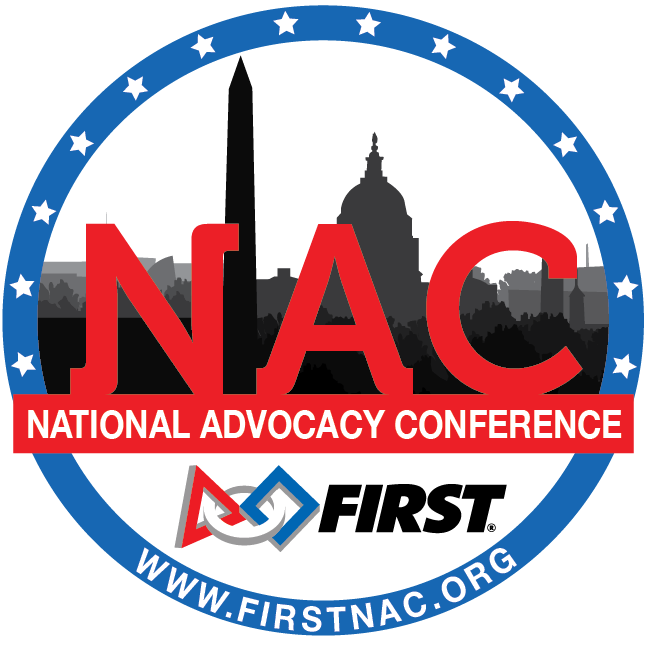 Event Dates: 6/13/20 and 6/20/20 | Location: Online
Click here to view the NAC Online Agenda
To register please visit http://firstnac.org/register/website
ABOUT THE CONFERENCE
The FIRST National Advocacy Conference has taken place each June for the last 7 years in Washington, DC. We've trained over 1,500 kids to talk to their Members of Congress and advocate to expand FIRST to under-served and underrepresented populations while promoting STEM and education.
This year, we take these basic concepts and deliver them in a new way digitally as we launch our FIRST Virtual National Advocacy Conference. We will walk you through the basics of advocacy and building and leveraging relationships with elected officials to advance FIRST and your team/school's goals.
We will provide a very hands on and practical introduction on what you need to be an effective advocate at the local, state, and federal levels.
This conference will be valuable for those who have attended NAC in the past, as well as new advocates just starting to think about affecting local, state, and federal policy. The material is geared for high school students and in particular FTC and FRC teams and participants.
There is no cost for this event, but individual registration is required. Individuals can attend or teams can attend, but each person needs to register separately, please.
The 2021 NAC will be returning to DC on June 20 - 22, 2021.
"The 2019 FIRST National Advocacy Conference was an incredible experience. Personally, I was given opportunities that wouldn't be available to me anywhere else.  I was able to present in front of over 280 people and even take part in a meeting with Secretary of Education Betsy Davos.  NAC not only brings out the best in every student but also pushes students to preform in real-world situations with our nation's legislature. Fro example, one of our team members were nervous about presenting to members of the Congress, however by the end of the conference, he had gained the confidence and presentation skills needed to help him in the future."
Tenzing Wiandt - FRC 1816 (The Green Machine)
"The National Advocacy Conference has been a life changing event that has truly helped to shape me as a presenter and a public speaker. Although I am a member of the Pi-oneer's presentation team, I get severe anxiety before speaking publicly, whether that be in a class at school or a formal presentation. NAC was a stepping stone in helping me become more comfortable as a presenter and as a speaker in general. I am now more confident when presenting and I have found ways to work past my presentation anxiety thanks to the opportunity that NAC has provided me."
Hannah Epstein - FRC 1676 (Pascack Pi-oneers)
---