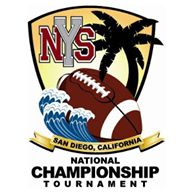 Welcome to the travel site for 2018 NYS National Championship Tournament in San Diego!
GET Sports is your source for athlete-friendly hotel accommodations, with special rates negotiated exclusively for NYS Tackle Football athletes, families, and friends.
GET Sports also provides assistance with flights, ground transportation, and local attractions. Regardless of how long your team is staying, GET Sports makes it easy...book your travel plans today!
Event Dates: June 20 - 24, 2018
Location: San Diego, California