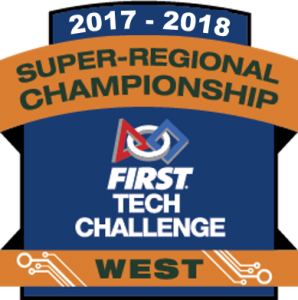 Event Dates: March 8 - 11, 2018 | Location: Spokane, WA
Event Details: Hello FTC West Super Regional teachers, coaches, parents, and participants! FIRST and foremost, welcome to the 2018 FTC West Super Regionals travel site here at GET Sports! We are excited to be providing you with all of your travel needs for getting to, staying in, and getting around the Spokane, Washington area. The 2018 FTC West Super Regionals will be held from March 8th – 11th, 2018 at the Spokane Convention Center in Spokane, Washington. You are one of 72 of the top teams from across 13 western US states and will compete to move on to the 2018 World Championships in St. Louis, MO & Houston, TX. Congratulations and good luck!
Looking for a last-minute room?
STAY JUST STEPS AWAY FROM YOUR EVENT!
(Hotel Attached to Spokane Convention Center)
Room Rate: $149 (with tax $169.56)
Room Type: Queen/Queen
Sleeps: up to 4
Room Rate: $139 (with tax $158.18)
Room Type: 1 King Bed
Sleeps: up to 2
Room Rate: $135 (with tax $153.20)
Room Type: Queen/Queen
Sleeps: up to 4
Please Note: This property has a DIRECT BOOKING LINK. Your reservation will be completed directly with the hotel and not through GET Sports. After you have booked, any updates, changes or cancellations need to be done through the hotel, and you are responsible for any of the hotels Terms & Conditions.
Room Rate: $129 (with tax $146.61)
Room Type: Queen/Queen
Sleeps: up to 4
Room Rate: $115 (with tax $130.70)
Room Type: 1 King Bed + Pullout Sofa
Sleeps: up to 4