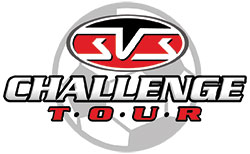 Dates: August 3 - 5, 2018
Location: HESS® Fields at ESPN Wide World of Sports Complex, Orlando, Florida
This is what it has all been leading up to – Nationals!
The Challenge Sports 3v3 Tour National Championships is the culmination of all the hard work and dedication put in all season long by the qualifying teams and is your chance to go up against some of the best teams in the Nation. All the local qualifying events lead up to this final stop on the Tour and your opportunity to bring home a 3v3 Soccer National Championship!
ESPN Wide World of Sports - Spectator Admission
CLOSED: Mon. 7/31 – Thurs. 8/2
Friday, 8/3 -- 6:30am-1:30pm
Saturday, 8/4 -- 6:30am-2pm
Sunday, 8/5 -- 6:30am-12:00pm
---
Please review the "Key" Buttons on the right side of your screen. These 3 sections are the navigation keys for all Tournament resources. The "Event Key" will help you with the Event & Tournament related Questions, the "Travel Key" will link you to all travel related resources and the "Destination Key" will provide you with a number of destination resources.
Travel Options
GET Sports offers many competitive rates for hotels, air travel, ground transportation, and local travel to/from the airport, hotels, and event venues. We are proud to provide the best for all your sports travel needs. Please select from the following travel options listed below. Come be part of this amazing event!