Hotels 
Look at the Google Map listing all the hotels to identify the area of Anaheim you would like to stay.
Event Dates: November 3 - 4, 2017 | Location: Anaheim Convention Center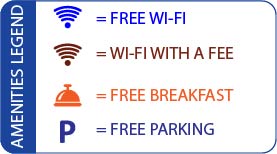 Added Value Program Options
GET Travel offers many competitive rates air travel, ground transportation, and local travel to/from the airport, hotels, and event venues. We are proud to provide the best for all your travel needs.
Please select from the following travel and entertainment options listed below. Come be part of the 11th BlizzCon!