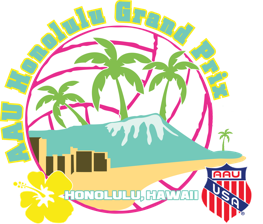 Event Check-In Date: Friday, February 16, 2018
Competition Dates: Saturday, February 17, 2018 through Monday, February 19, 2018
Location: Hawaii Convention Center, Honolulu, HI
More details coming soon!
Stay in Honolulu
AAU is currently finalizing our specially-priced Honolulu hotels, and they will be available to book very soon. Prior to that, we are taking PRIORITY hotel reservations for all teams that plan to register for this event.
Please complete the following form for your priority booking (no obligation) at our event hotels.
If you have any questions regarding this or any travel planning, please call the AAU Travel Partner:
GET Sports
(888) 877-4445 (option 3)