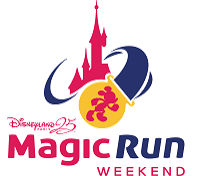 Event Dates: September 20th - 23rd, 2018 | Location: Paris / Marne - La - Vallée
Event Details
Grab your running shoes and dust off your high school French – GET Sports makes it possible to experience the fun and excitement of the 2018 Disneyland® Paris Magic Run Weekend. Disneyland® Paris hosts its third running weekend for the young and young-at-heart September 20-23, 2018.
NEW IN 2018: Create your own package!
Now you can create your own adventure as you wish it to be. You can book the minimum (please see below), or build an entire vacation with more nights, more park tickets, and even more fun! All Disneyland® Paris travel bookings for the Magic Run Weekend require the following:
HOTEL: 2-night minimum stay that includes the night of Saturday, September 22, 2018
PARK TICKETS: 2-day, 2-park ticket minimum per person in the room
RACE REGISTRATION: Minimum of one Half-Marathon, 5k, 10k, or one of the Challenge race registration for at least 1 person in the party
BUNDLE REQUIREMENT: Minimum race registration, theme park ticket, and hotel travel package arrangements are required to be made together.
---
Expo
runDisney Health & Wellness Expo Hours
• 3pm - 8pm on Thursday, September 20, 2018*
• 10am - 8pm on Friday, September 21, 2018*
• 9am - 7pm on Saturday, September 22, 2018*
• Location: Disney® Events Arena
One-stop headquarters for all your Race Weekend needs!
• The expo is dedicated to sport and wellness, and is where you will find your race related documents and information.
• All runners must attend the Expo for race number, T-shirt and gEAR bag pick up (For more information, please check the 'runner gEAR bag' section).
• During the Expo celebration, you'll be able to check out the latest in Official runDisney Race Weekend Merchandise, and get a sneak peek at the latest in fitness apparel, footwear, high tech gadgets, and nutritional products.
• The Expo will also showcase a Speaker Series that includes appearances by celebrity runner and seminars on training, running, and nutrition featuring speakers and panelists from the running industry.
Expo Highlights
• Race number, T-shirt and gEAR bag pick up
• Official runDisney merchandise
• Latest in apparel, fitness equipment, high tech gadgets and nutritional products
• Speaker Series - Guest speakers with seminars including race tips, training and nutrition
---
*Dates and times may be subject to change. All races are subject to capacity limits and may close at any time. Any modifications will be communicated as appropriate.