Saturday, April 22nd, 2017
Hours: 5:00 p.m. to Midnight
Meal Time Options:
Option #1 – 5:30-6:30
Option #2 – 6:45 - 7:45
Option #3 – Barcoded Wristband*
($11 credit towards food & drink inside the park)
Tuesday, April 25th, 2017
Hours: 5:00 p.m. to 11 p.m.
Meal Time Options:
Option #1 – 5:00-6:15
Option #2 – 6:30 - 7:45
Option #3 – Barcoded Wristband*
($11 credit towards food & drink inside the park)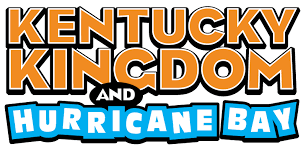 When: Saturday, April 22, 2017 – after the VRC World Championship
& Tuesday, April 25, 2017 – after the VEX IQ World Championship
Where: Kentucky Kingdom amusement park
Price: $30 per ticket in advance of arrival or $45 per ticket onsite
---
ATTENTION TEAMS!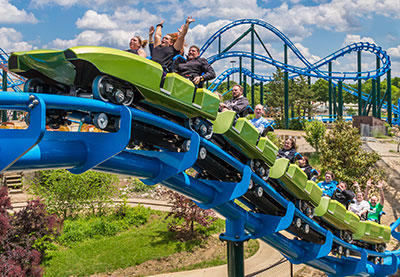 The REC Foundation is pleased to announce that VEX Worlds will once again conclude with a Team Party at Kentucky Kingdom amusement park. There will be a team party on Saturday, April 22, 2017 after the VRC World Championship and a party on Tuesday, April 25, 2017 after the VEX IQ World Championship.
Kentucky Kingdom is located on Kentucky Exposition Center property and features thrilling new roller coasters, free fall rides and more! The Storm Chaser (the L.A. Times has it in the running for top new coaster of 2016!), T3 (a suspended looping coaster with five inversions), Skycatcher (a 130 foot tall swing ride), Cyclos (a rotating pendulum that loops 360 degrees in the air) and FlutterFly will all be open and running during the event! Please note that only Kentucky Kingdom will be open during the team party. The attached Hurricane Bay water park will not be open during the party. The park will remain closed to the general public enabling VEX Robotics teams from around the world to enjoy a selection of rides food, music and fun without interruption.
VEX Worlds Team Party Details
MEAL LOCATION: Picnic Grove near Giant Ferris Wheel area | MENU: Download PDF
PLEASE NOTE: Closing ceremonies could run late, but park will adjust as much as possible the day of.
PRICING OPTIONS FOR BOTH DATES
Advance Tickets (purchase by April 17th at 7:30 am PST) - $30
Choose one: Entrance & Buffet Meal OR Entrance & wristband* worth $11 in cash for food & drink inside the park
Onsite Tickets (available starting April 19th) - $45
Choose one: Entrance & Buffet Meal OR Entrance & wristband* worth $11 in cash for food & drink inside the park
*WRISTBANDS ARE ONLY DISTRIBUTED ON DAY OF EVENT (SATURDAY & TUESDAY) FROM THE GET TRAVEL SPORTS BOOTH AT KEC.
Buy Your Tickets Now & SAVE $15!
If you already have a GET Sports Traveler Account, please log in below to add tickets to your reservations. To log in by entering the last name on the account as well as the TRAVELER ID located in the top right hand corner of your invoice. Otherwise, click the "create account" below to purchase your tickets today.
Tickets are non-refundable after 4/13/17 at 5:00 pm PST.