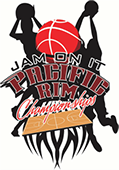 Event Dates: Jun 30 - Jul 2, 2017
Location: Hawaii Convention Center, Honolulu, HI
Event Details
Who says playing in a basketball tournament can't be a vacation too? 20 basketball courts
"ALL UNDER ONE ROOF" surrounded by breathtaking scenery! Jam On It has partnered with the Hawaii Convention Center and created a world class basketball event.
---
Travel Options
GET Sports offers many competitive rates for hotels, air travel, ground transportation, and local travel to/from the airport, hotels, and event venues. We are proud to provide the best for all your sports travel needs. Please select from the following travel options listed below. Come be part of this amazing event!