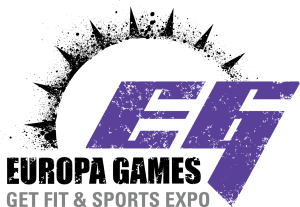 The Europa Games Expo currently takes place in 4 different cities here in North America: Charlotte, NC, Orlando, FL, Dallas, TX and Phoenix, AZ.
With over 280,000 people attending annually, 15,000 athletes competing in a variety of different sporting events and over 1,000 vendors, this is definitely an event you don't want to miss!
The expo is opened to the general public, and we encourage fitness / sports enthusiasts, athletes, health conscious consumers and even people just wanting to learn more about living a healthier lifestyle to attend the 2 day event. Over 20 live sporting events are taking place this year inside the expo. (Grappling tournaments, Bodybuilding, Cheer leading competitions, Power lifting and Karate tournaments… just to name a few!) In addition to the live sporting events, one of the main attractions is our expo area, where hundreds of vendors sample and sell everything from Active wear, Vitamins & Supplements, and Health Foods, to Sports equipment, Anti- Aging products and much more!
---