---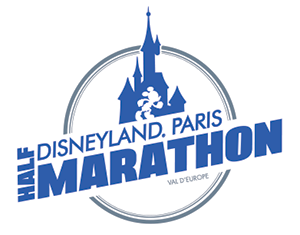 Event Dates: September 21st - 24th, 2017 | Location: Paris / Marne - La - Vallée
Event Details
Grab your running shoes and dust off your high school French – GET Sports makes it possible to experience the fun and excitement of the Disneyland® Paris Magic Run Weekend 2017. Disneyland® Paris hosts its second running weekend for the young and young-at-heart Sept. 22-24, 2017.
The races include: 13.1 mile half marathon, 10K, Family 5K, kid's races, and you can even earn a special "Castle to Chateau" or "Challenge" medal!
We are your source for Lodging, Park Tickets, Race Registration, and more! Choose your Disney® Hotel & ticket package preference, pick your race(s), and reserve your spot today. GET Sports makes it easy – see for yourself!
---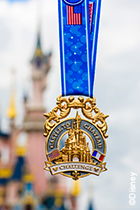 Complete Event Package includes:
Standard room accommodations at your choice of six themed Disney® Hotels
Disneyland® Paris Park Ticket(s) included in each package
Selected race registration(s)
Breakfast each morning at your selected Disney® Hotel
All Disney® Hotel & local taxes
Shuttle transportation from hotel to the park (w/ exception of Disney's Davy Crockett Ranch)
GET Sports onsite service representative
---
Disney® Hotel Accommodations
This second year event promises to be even more magical than the inaugural, and GET Sports has once again partnered with Disneyland® Paris to provide the most exciting experience possible. It's a memory-filled weekend full of amazing runs, spectacular surprises, plus a chance to race and earn your Castle-to-Chateau medal. Review the hotel options below, make your selection, and get your passport ready! A bientôt – see ya real soon!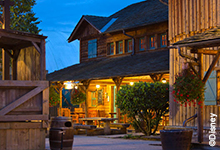 Packages Starting at:
$463/ person*
Room Type:
1 Double Bed & 4 single
Amenities:


*Base pricing is a 3-day / 2 park ticket package example, double occupancy, arriving on Thursday, 9/21/17. Transportation, Race Registration(s), and other event options are at an additional cost. Actual prices may change depending on rooming package, occupancy, and travel dates.