---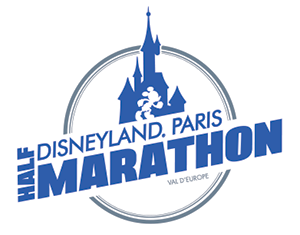 Event Dates: September 21st - 24th, 2017 | Location: Paris / Marne - La - Vallée
Event Details
Grab your running shoes and dust off your high school French – GET Sports makes it possible to experience the fun and excitement of the Disneyland® Paris Magic Run Weekend 2017. Disneyland® Paris hosts its second running weekend for the young and young-at-heart Sept. 22-24, 2017.
Opening Party
Guests will receive their park ticket to access to the opening party in their welcome envelope. However, guests will also have to go the expo (the location of the expo is at the Disney Event Arena) in order to pick up Opening Party wrist band, which validates access to the opening party.
---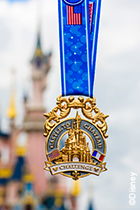 Complete Event Package includes:
Standard room accommodations at your choice of six themed Disney® Hotels
Disneyland® Paris Park Ticket(s) included in each package
Selected race registration(s)
All Disney® Hotel & local taxes
Shuttle transportation from hotel to the park (w/ exception of Disney's Davy Crockett Ranch)
GET Sports onsite service representative
---
Disney® Hotel Accommodations
This second year event promises to be even more magical than the inaugural, and GET Sports has once again partnered with Disneyland® Paris to provide the most exciting experience possible. It's a memory-filled weekend full of amazing runs, spectacular surprises, plus a chance to race and earn your Castle-to-Chateau medal. Review the hotel options below, make your selection, and get your passport ready! A bientôt – see ya real soon!
2-night minimum stay required for All Disney properties

---
We are your source for Lodging, Park Tickets, Race Registration, and more! Choose your Disney® Hotel & ticket package preference, pick your race(s), and reserve your spot today. GET Sports makes it easy – see for yourself!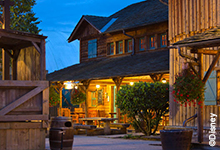 Packages Starting at:
$463/ person*
Room Type:
1 Double Bed & 4 single
Amenities: