Location: Anaheim Convention Center, Anaheim California, USA
Dates: December 7, 2017 to December 10, 2017
Schedule to be determined upon final approval from the IWF
---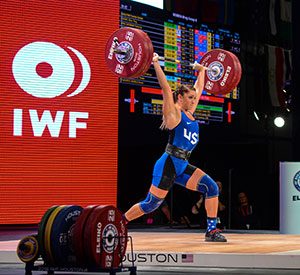 Event Tickets
Below is the spectator ticket pricing for the 2017 American Open. Please review and choose your desired ticket type.
Daily Admission Tickets
Valid for ONE DAY use between December 7, 2017 and December 10, 2017.
General Admission: $10
Length of Event Admission Tickets
General Admission: $25
Length of event pass valid for December 7, 2017 through December 10, 2017.
Buy Your Tickets Online Now!
Credentialed athletes, coaches, and participants do not need to purchase tickets.
NOTE: Tickets information is subject to change at anytime without the knowledge of GET Sports | WorldStrides Excel. Please click here to view full Ticket Terms & Conditions.